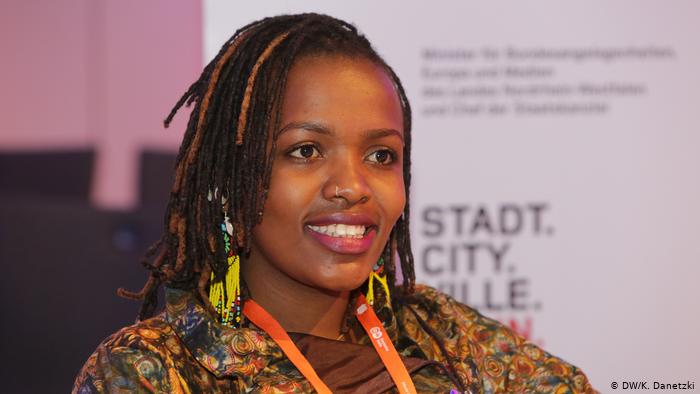 Written by Catherine Nyambura, self identifies as a feminist. She is a public heath, gender and public policy expert with 9 years' professional experience. She is currently the consultant, advocacy specialist (African region) for the Global Partnership for education, and Gender and Advocacy Lead at the SDGs Kenya forum.
It is 25 years after the adoption of the aspirational Beijing Declaration and Platform for Action on gender equality, women and girls rights. Beyond being a strong policy framework that articulated social, political, economic and cultural rights for women and girls across the world, the policy framework also demonstrated the spirit and commitment of world governments to women's human rights. Additionally, it has also been 20 years since the adoption of the groundbreaking United Nations Security Council 1325 on Women, Peace and Security. Furthermore, we are headed towards the five year mark for the SDGs.
My write up may sound like a boring monotonous reflection of dates of various monumental events or even an obsession. However, my intention is to remind us of where we have come from in terms of securing women's rights alongside the global aspiration of sustainable development and peaceful societies.
Feminist activists and key stakeholders have come to a unanimous agreement that if the Beijing conference were to happen today, we would not have the same policy language that was negotiated 25 years ago. This is similar for those who work on sexual and reproductive health and rights, as in our current political climate, it would be impossible to host an international conference on population and development in its current form. In short, we are drawn back.
We find ourselves in tough times when it comes to women's rights and especially sexual and reproductive health and rights. The pushback and backlash is intense and the rollback on hard won gains widespread – from women's human rights agreed in previous resolutions being questioned at the United Nations Commission on the status of women; to sexual and reproductive health and rights being a 'controversial issue'; to the idea  the 'family' should return to its nuclear form, and a focus on deconstructing the gender binary  that discourages or ignores discussion about gender-based discrimination against women by men. These policy rollbacks are fuelled by populist governments, as well as intensely organized and well-funded anti-choice and religious fundamentalist groups. The cherry on top is 'good old misogyny' represented by leaders whose sole commitment is to attack women's rights and maintain the patriarchal social order.
The United States' position during negotiations on United Nations Security Council resolution 2467 characterized this pushback. A resolution drafted and sponsored by Germany intended to expand the scope of women's rights in conflict situations, which the United States then threatened to veto, with the support of China and Russia, if reference was made to survivors of gender-based violence accessing sexual and reproductive health. This was of course guided by the global gag rule that hinders the provision of sexual and reproductive health information due to the fact that international development assistance from the United States cannot be used to enable access to abortion.
Here is a statement from us, young feminist activists, who attended the recently concluded Tunis Gender Forum that was aimed at flagging the 25th anniversary review of the Beijing Platform for Action. The statement to me represents the role of feminists in fighting such backlash and structural power over our lives, war over our bodies, and forces against bodily autonomy. I met some amazing feminists at the forum, including the amazing ones who developed the statement together. United in sisterhood and the zeal to dismantle patriarchy, this statement is also a reminder that we shall not be silenced and that the rights I enjoy today were fought hard for. Therefore, my goal is to continue fighting and urging others to join, until all of us are free.